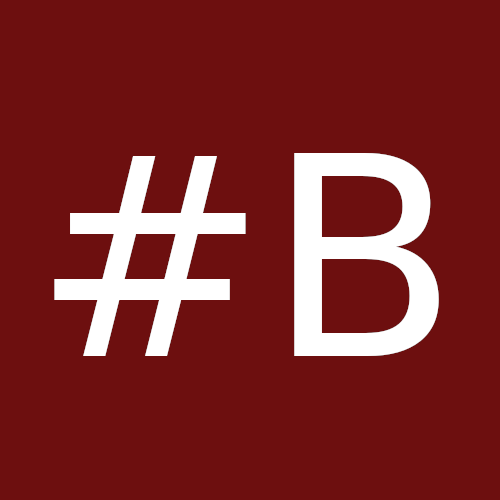 BonoboNET
The community run IRC network for hackers
---
What is BonoboNET?
BonoboNET is an IRC or Internet Relay Chat network that lets people and communities get together and chat in groups (channels) or in one-to-one conversations (private messages). The topics for discussion range from programming, to politics, networking and memes. All are welcome to join as long as they follow the Rules. The network is maintained by the community, especially these People.
We have servers running all around the world and connecting is as easy as pointing your favorite IRC client to one of them listed on the Servers page.
We offer Atheme-based services such as:
ChanServ

This lets you register and manage channels

NickServ

This lets you register and manage your user account

HostServ

This lets you change your hostmask associated with your logins
Want to join us?
Come and login and then head on over to #bnet or #general and we can get you started with any further questions or just chit-chat.
Want to find some more rooms? Type /list to get a list of channels.
Join our IRC network!
Getting connected is very easy to do. Simply head on over to our Servers page to find a list of servers available which you can use to connect to our network!
Before you do so, please make sure you read the rules.
---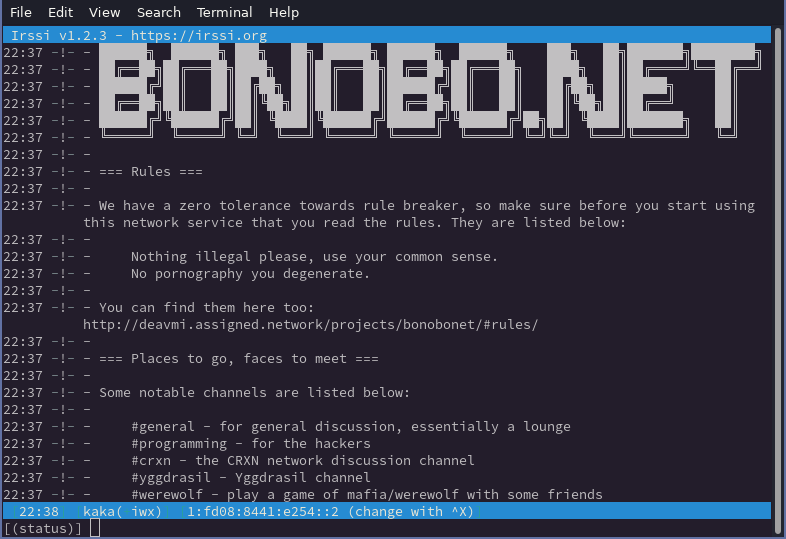 The coolest kids on the block